Dentures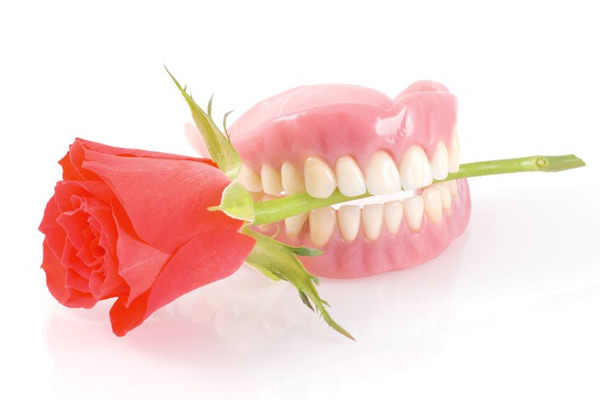 Some people find the thought of wearing dentures embarrassing and uncomfortable. Our team at Central Dental Care can provide full or partial dentures that are both comfortable and look natural.
Acrylic
The traditional method of denture construction is in acrylic resin and in many cases this is still the best option to replace missing teeth - especially in full dentures. Your dentist will be happy to advise you on the best denture for your needs.
Chrome
Metal based cobalt chrome dentures are a well established treatment for part dentures. They are stronger than plastic dentures and smaller. They are held in by clasps on your remaining teeth which may be visible. The remaining teeth must be healthy to support the denture and the denture will not cause any damage to your remaining teeth. Again your dentist will give you the best advise on which denture is best for you.
Valplast®
For more than fifty years Valplast® flexible partials have been the preferred choice of patients looking for a solution to tooth replacement that is affordable, aesthetic and comfortable.
Valplast® partials cost less than dental implants or dental bridges and they require no invasive procedures or surgery. Compared to traditional metal partial dentures, Valplast® offers better comfort, aesthetics and durability. They are made from an unbreakable nylon resin and each Valplast® restoration comes with a lifetime guarantee against breakage and fracture.
When considering a removable partial, many people find the Valplast® Flexible Partial to be the most comfortable option, and the final restoration can be made very quickly! While the cost may be higher than a partial made with visible metal clasps, the results of the flexible partial are beautiful, and patient satisfaction is very high. The Valplast® Flexible Partial involves only non-invasive procedures, and gives you confidence in your restoration while talking, eating and most importantly, smiling!
Our treatments are provided by our highly trained dentists in a relaxed, friendly and comfortable environment.
Based in Cumbernauld we serve patients throughout Cumbernauld the surrounding area, including Glasgow, Stirling and Lanarkshire.
Contact us today to find out more or to book an appointment.
Finance is available for private treatments.